| | |
| --- | --- |
| | How to Connect a Bot to Kik |
Through Bot Libre, you can now send and receive messages on Kik with your own bot. This "How To" will give you a step by step process to connect your bot with Kik.
Step 1 - Create a Bot
First you must create a bot that you want to connect to Kik, or you can use one of your existing bots. To create a bot, follow the instructions here: How to create your own chat bot in 10 clicks.
Step 2 - Create a Kik Developer Account
Download the Kik app onto your smartphone and sign up for an account if you do not have one already. Next, go to the Kik Developer site. There will be a Kik code that you need to scan from the Kik app on your phone by tapping on the plus sign button on the bottom right of the screen and selecting 'Scan a Kik Code.'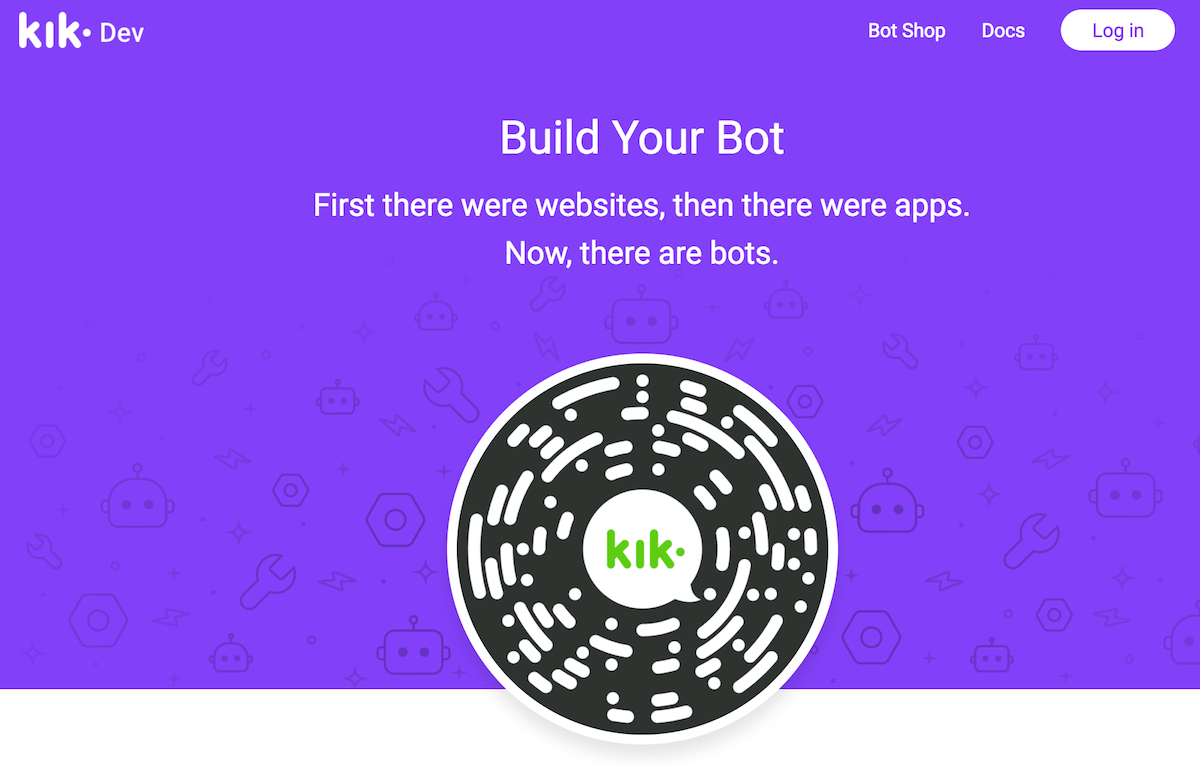 Step 3 - Create Bot and Login to Bot Dashboard
After you have scanned the above code on your phone, it will start a Kik chat with 'Botsworth' who will help you set up your bot. First it will ask you what you would like your bot's username to be. After confirming the name of the bot, it will ask you if you would like to log in to the Bot Dashboard. Answer with 'Yes', and you will be logged in to the Kik Bot Dashboard in the browser window you scanned the Kik code from.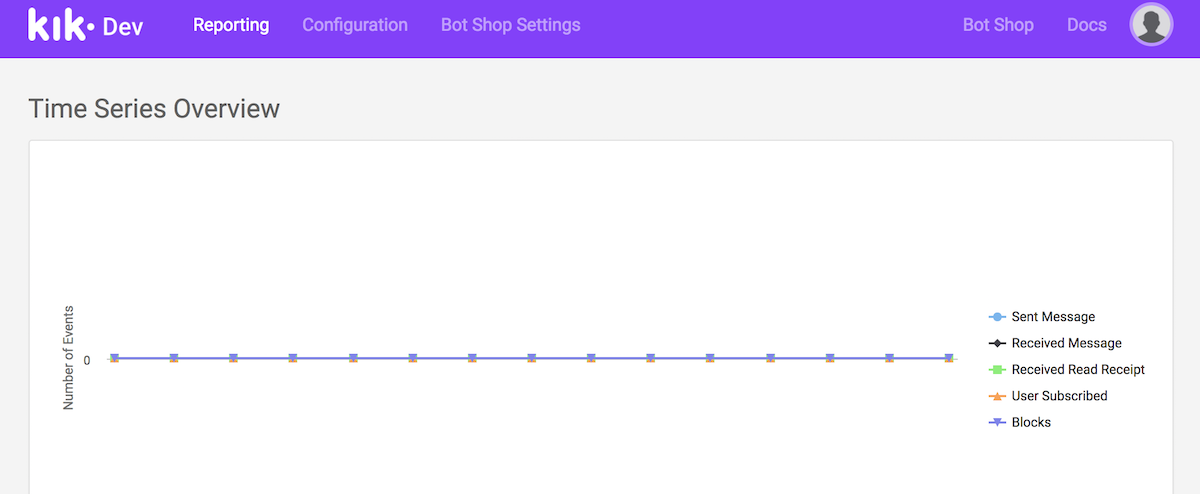 Click the 'Configuration' button on the top off the Bot Dashboard.
Step 4 - Retrieve Bot Settings
The configuration screen will show the bot's username and API Key that you will need to enter on the bot's admin page on the Bot Libre site.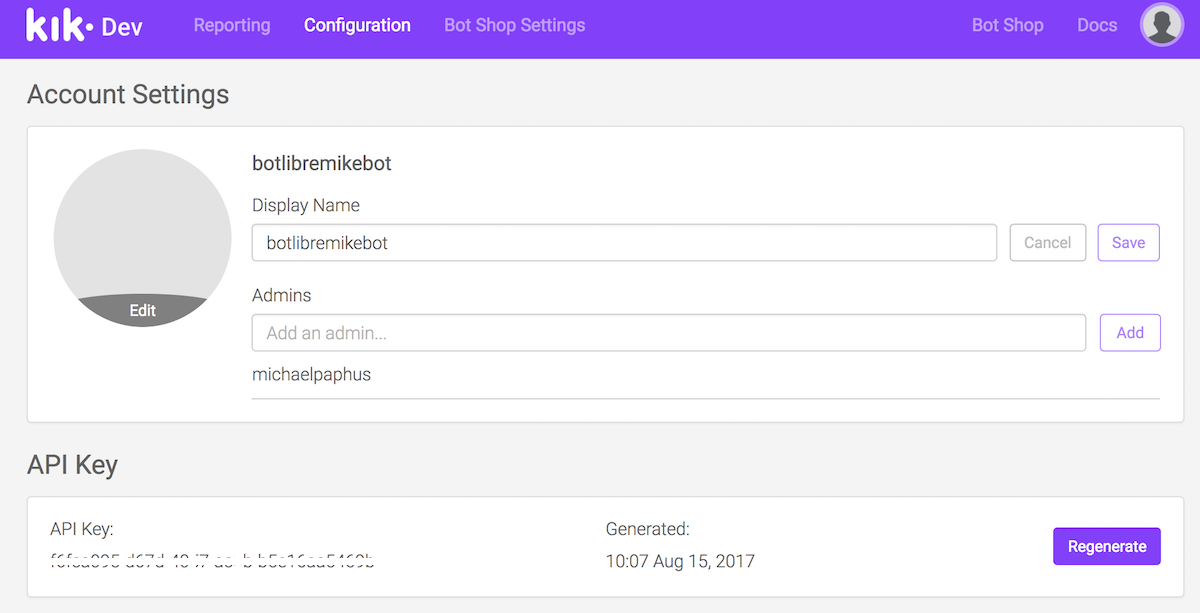 Copy down the 'Display Name' and 'API Key' and return to the Bot Libre site.
Step 5 - Enter Bot Settings on Bot Libre
Navigate to your bot's Admin Console and select the 'Kik' option.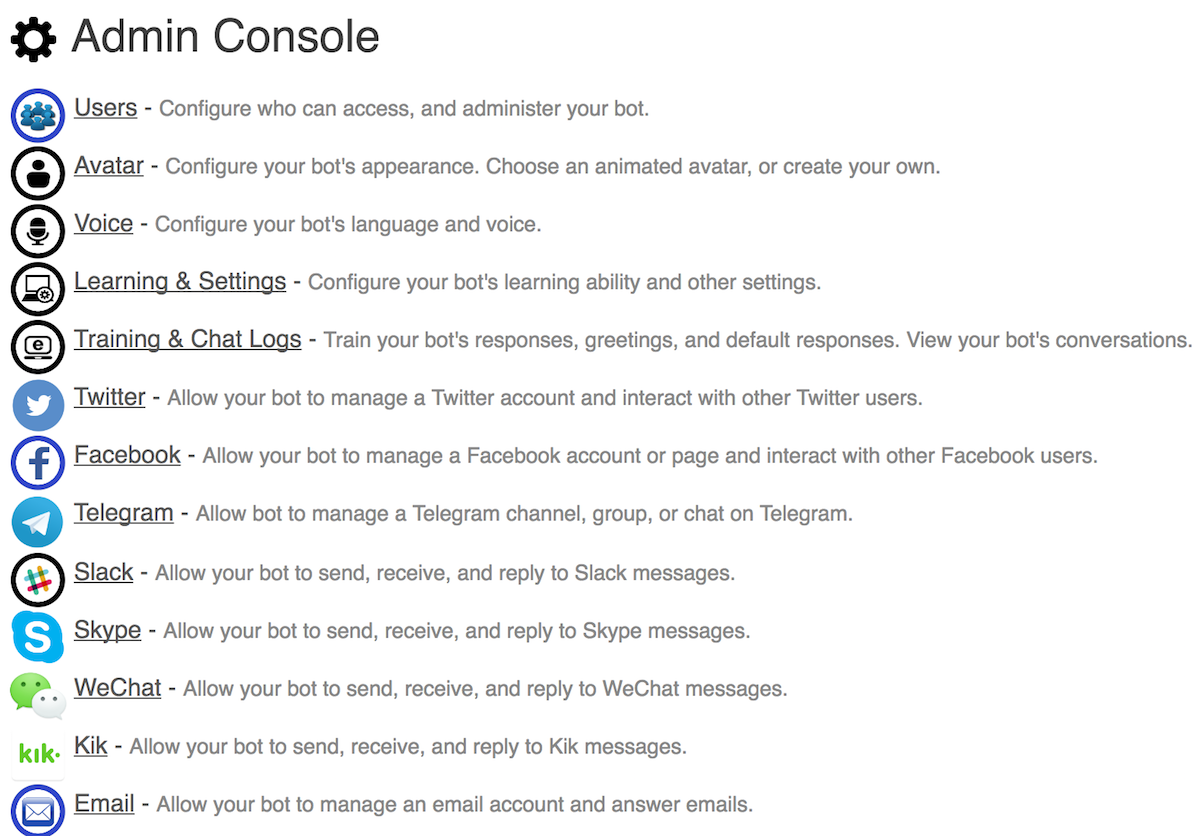 On the Kik settings page on Bot Libre, enter the Bot Username and API Key from the Kik Bot Dashboard into the corresponding fields below.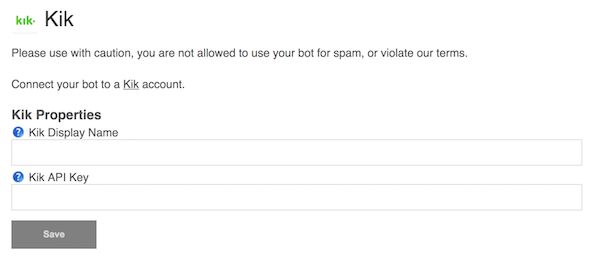 Once the name and API Key have been entered, press the 'Save' button to complete the setup.
Your bot should now be able to send and receive messages on Kik. If you encountered any issues, or would like help setting up your bot please email us at [email protected] or upgrade to our Platinum service and we can build your bot for you.